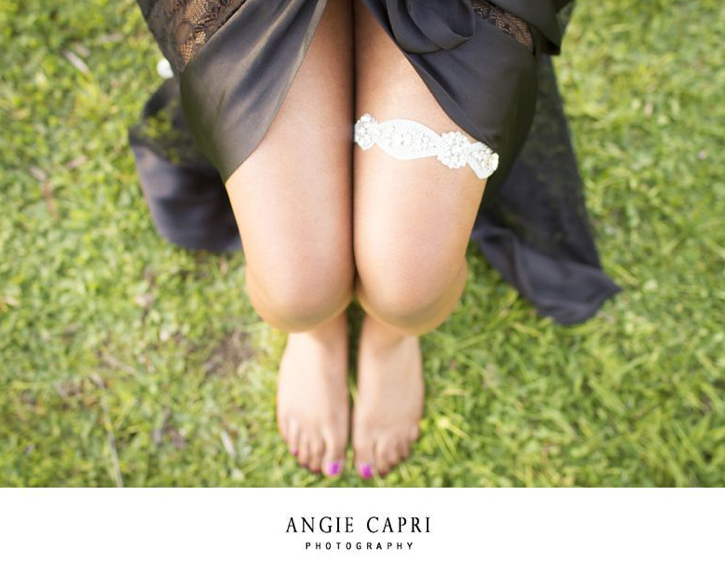 Last week, La Gartier was featured on the swoon-worthy blog of
Munaluchi Bridal Magazine
! And it
wasn't just
our sparkly wedding garters that were featured! No, it was an
entire
styled shoot curated by
Angie Capri Photography
 that was put on blast as well as a short interview with the owner of La Gartier-- Sarah Dobson. (side note: that's me. It's me. Full disclosure-  I'm writing this blog right now).
To be completely honest, I am
beside myself
with enthusiasm for not only the feature, but also the chance to have our products captured so beautifully captured by Angie Capri Photography. For years, I have wanted to diversify our brand by including more brides of color into our modeled shoots, so this collaboration is everything La Gartier wanted, needed and more.
(Passonate side note: If you live in the world of weddings like myself and so many of my bridal-obsessed colleagues, you most likely have noticed the total lack of diversity in photos, videos, and media in general. Something is telling me it is time to change that and there is only one way to make that happen: action. Ok, rant over.)
I would like to personally thank both
Angie Capri Photography
and Munaluchi Bride for not only this post but for believing in our brand. To see the full feature on the Munaluchi Bride website, please click
here
. And to see the full image gallery on the Angie Capri Photography website, please click
here
. Happy La Gartier everyone!