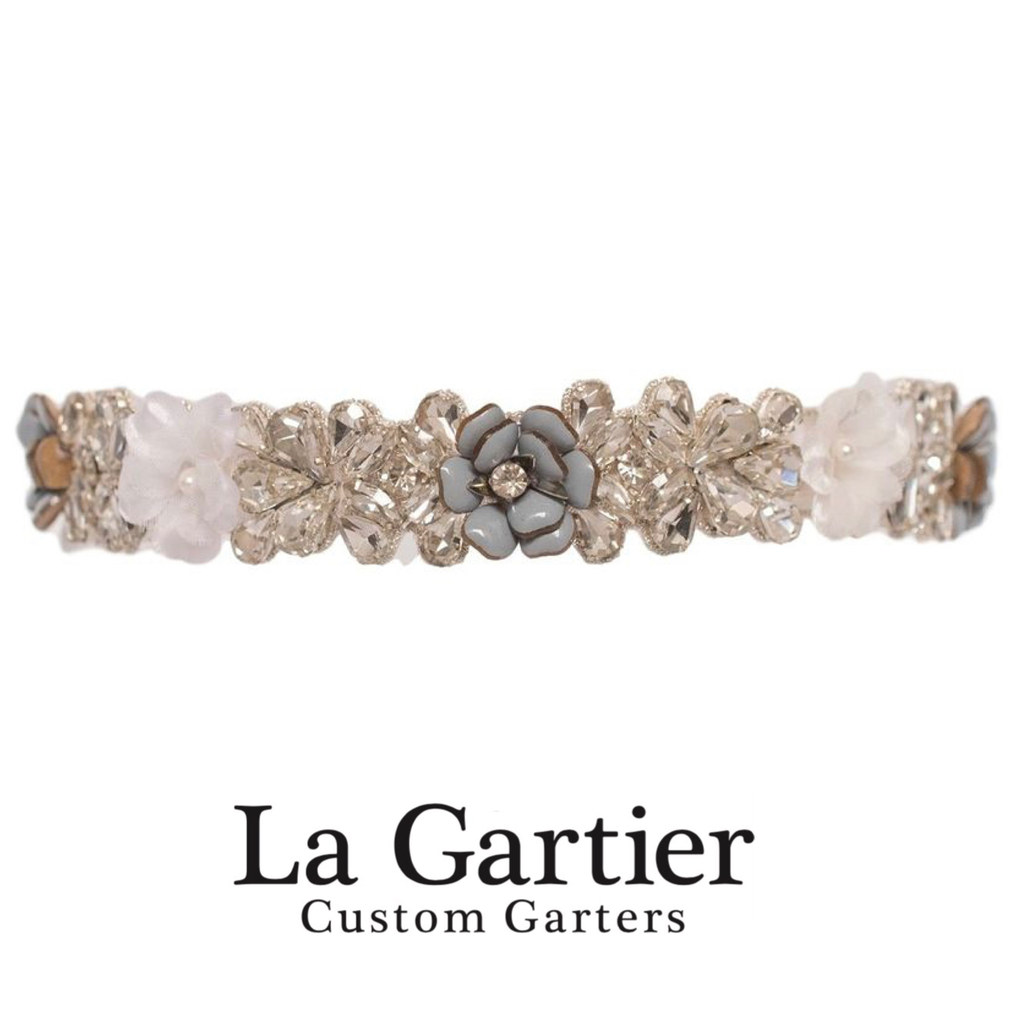 Did you know that we custom make all of our garters to fit our clients' legs specifically? That's right. We even have a little box at check out where you can leave us your specific leg measurement! We asked our website developer to add this to our check out years ago so that you can easily tell us exactly what size your thigh is....and so that we can then create your garter to fit you perfectly! 
For this reason, we are super well-known for being one of the best companies to go when it comes to plus-size wedding garters. Traditionally, garters have been marketed as a one-size-fits-all-accessory, however that couldn't be father from the truth. If there is one thing that I have learned the past ten years of owning La Gartier, it is that our brides come in all shapes and sizes. In fact, we have seen leg measurements that range from 14" all the way up to 27".

Does that sound like a one-size-fits-all accessory to you? Um, hell no. 
If you are a bride who is looking for an incredibly gorgeous wedding garter made in your special size, then we have you covered! Every single garter in
our collection
can be made into a plus-sized garter! It is
that easy!
Simply leave us your leg measurement at check out and we will make sure to hand-create your design to fit your leg perfectly!
Not sure how to measure? No problem! Please see the measurement guide below for helpful tips + a visual. Questions? Feel fee to email us at hello@lagartier.com for a lil' assistance!