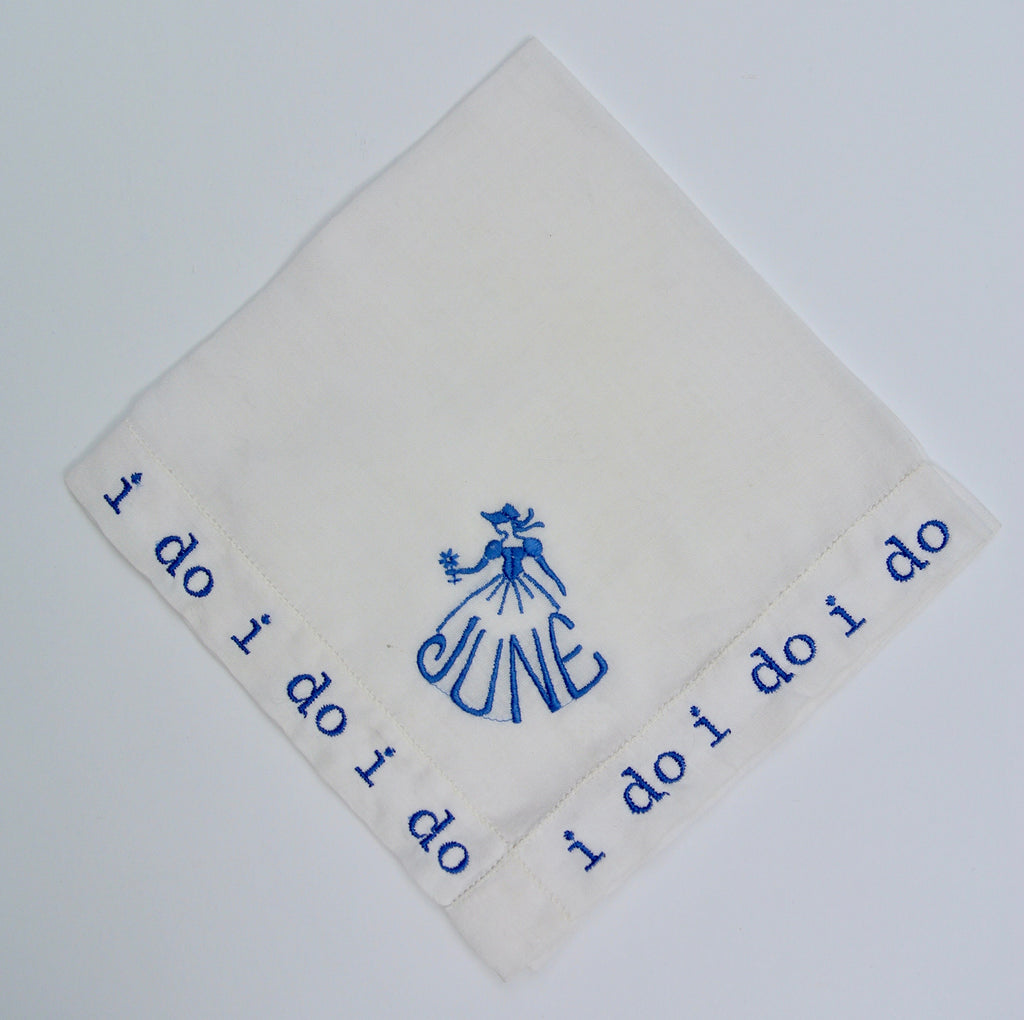 The bridal handkerchief is a timeless wedding accessory. And while we all find ourselves wanting one, it can sometimes be difficult to find one that is both classic but also modern. Here at La Gartier, we are proud to say that we produce some of the most modern
bridal hankies in the world
. Our hankies are just classic enough to pass down to your own daughter someday in the future, while being modern enough to make a darling statement in your wedding photos. To see just a few of out all time favorites, scroll through the photos below. Interested in seeing more? Please click
here
to be directed to what we currently have available. 
Our "Paint Love" Wedding Hankie is perfect for any bride who loves art, painting, or enjoys creative pursuits.
This hankie was an amazing antique-store find. The embroidery was done in our studio, making for the perfect something old or something new!
Created for the bride who loves roses and the color pink.
Perfect for the bride whose first name or new last name starts with the letter J!
Again, this handkerchief is a true vintage item. We found it in an antique store in Atlanta, Georgia and added the lovebird embroidery in house. To see more of our incredible vintage hankie collection, please click
here
!