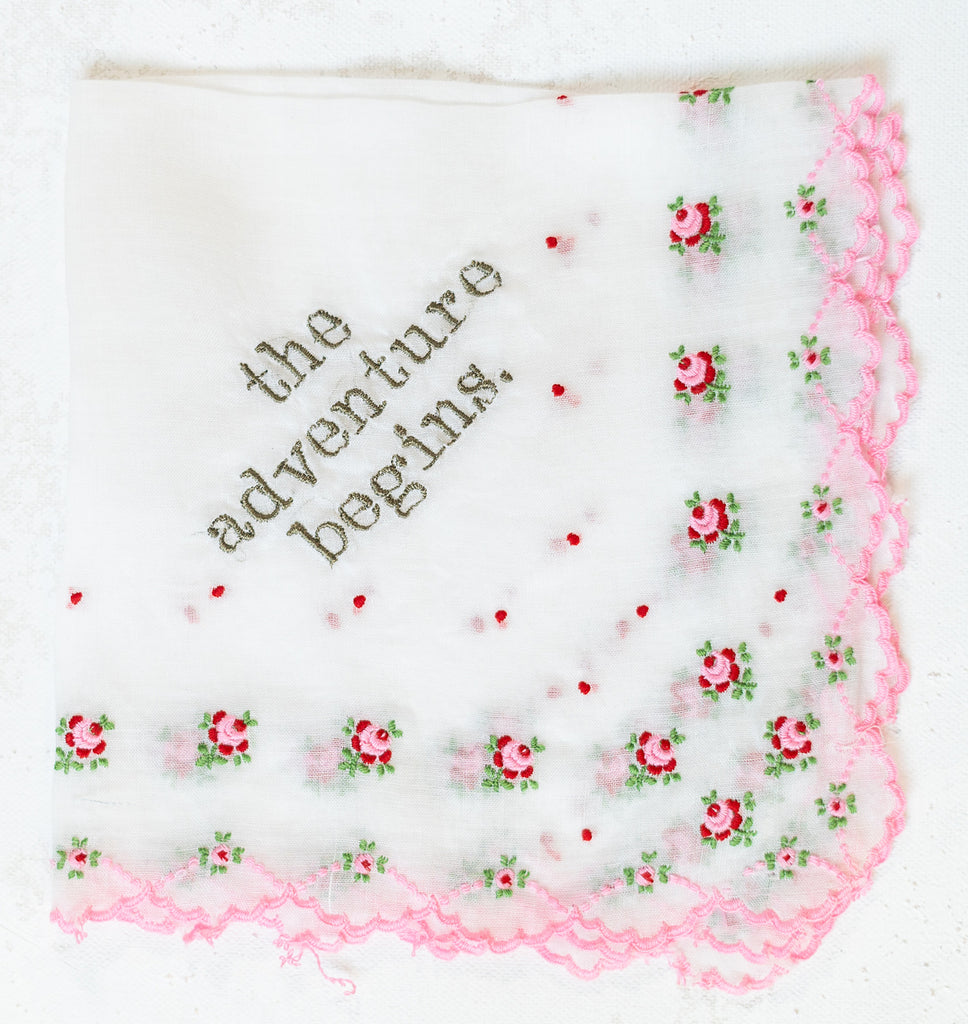 Big news! We have brand new bridal handkerchiefs in stock!!! Below are just a few photos of our favorites. This year, our bespoke hankie collection was photographed by the one and only
Jenna Wren Photography,
whom we
adore
. Dear Jenna, thank you SO MUCH for your flash camera magic skills. Our brand-spanking new heirloom handkerchief designs look so gorgeous when shot by you! 
Our one-of-a-kind "Wife of the Party" handkerchief is a vintage design! This gorgeous light green hankie was discovered in a basement antique store in Seattle, Washington and embroidered in our studio in Atlanta, Georgia. If you love it as much as we do, click the image above to be directed to the listing! 
For the bride who adores all things feminine, this hankie features olive green embroidery with pink and green rosette detailing. The best part? It was found in an antique store in Montauk, New York...making it a one-of-a-kind piece. Click the image above to learn more!
The gorgeous, heirloom lace-trimmed handkerchief is yet another vintage design that we found while scouring antique stores throughout the United States. The embroidery at the center was done in our studio! Click the image above to see more of this beautiful bridal handkerchief. 
When it comes to luxury bridal lace, look no farther than our "Love You" bridal hankie! The best part? The embroidery was done in a gorgeous dusty blue, making this vintage hankie design one of the prettiest something blue's you will ever come across! Interested to see more? Click on the image above to be taken to the listing on our website!