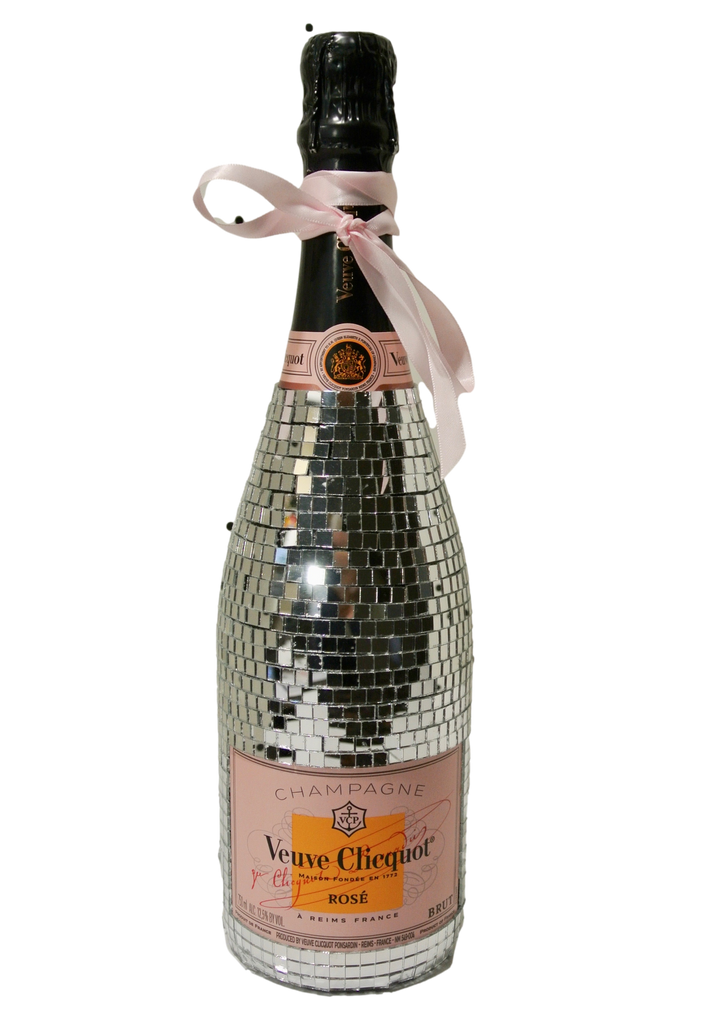 Every once and awhile, when we are not busy creating incredible custom wedding garters, we like to immerse ourselves in inspiring side projects. Recently, we created a stunning
Veuve Clicquot
bottle inspired by the fast-growing disco ball trend that we are seeing EVERYWHERE right now! Actually, I take that back. Disco balls are just plain amazing. They
always
have been and they
always
will be. I mean, what is more FUN than a disco ball? Honestly, I have harbored a deep love for them ever since I was a girl, so when I spotted the oh-so classic pink labelled Rosé Veuve Clicquot bottle last month at my all-time favorite store in Atlanta, I just knew that this custom bottle design
needed to come to life
! Truth fast: it is now my current OBSESSION and I have my friend Meg Rupp to thank for helping me to bring it to fruition.
To be directed to the listing and make this bottle yours, please click
here.
But wait-- here's an even better idea: gift it to a friend whom you love dearly!
Please click on any of the images below to be directed to the listing! Questions? Don't hesitate to contact us directly at hello@lagartier.com! 
Interested to see the creation of this bottle? Then you are in luck! We made a reel on instagram all about it! Please
click here
to watch the creation process!