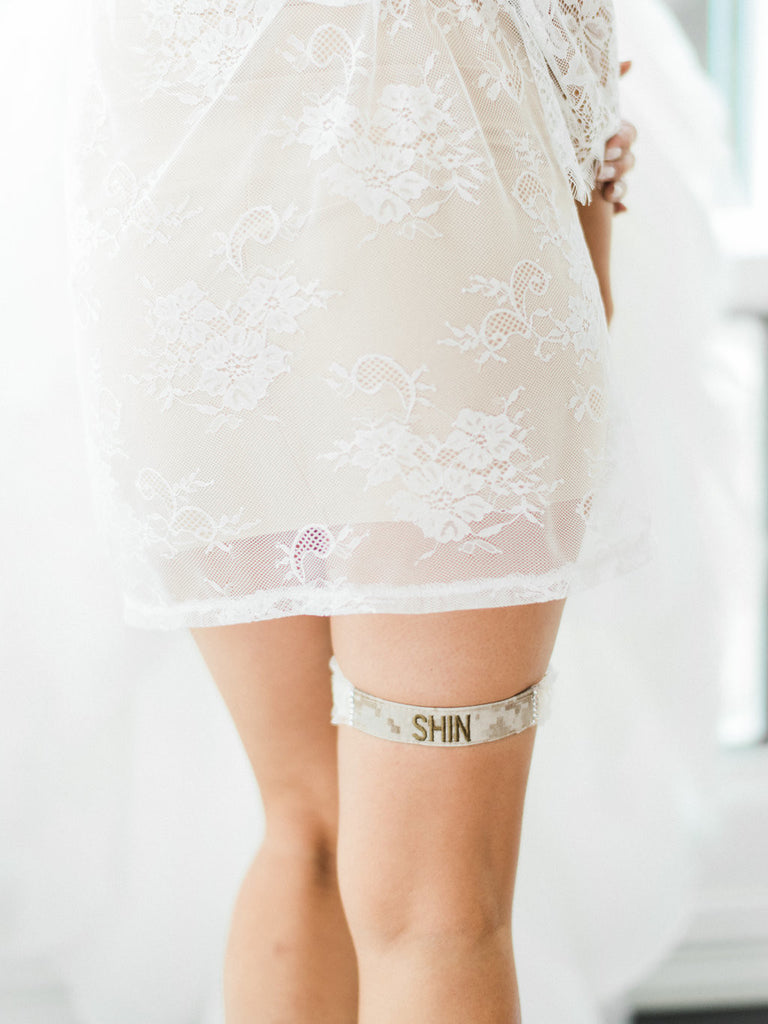 This morning, I woke up to the loveliest email from La Gartier bride Sujan Pang. Sujan was married just two short weeks ago and was kind enough to send us photos of her custom military name tag garter from her wedding day. I am going to be completely honest-- not all of the photos that our brides send to us are knock outs. With garters being as sexy as they are, the photos that we get back can be borderline pornographic, so I relish photos like the ones below that exude class, meaning and most of all-- HEART. Dear Sujan, thank you from the bottom of our company's heart for taking the time to send us these beautiful images!!!! (#loveyou #meanit) 
Creating your custom military name tag garter for you was an absolute blast!
If you love these photos as much as we do and would like to speak with someone about having a custom military name tag garter made for yourself or someone whom you love, then please feel free to contact us via email at info@lagartier.com OR you can use the contact form by clicking
here.
Happy La Gartier everyone! 
 "details shots" sent from heaven
La Gartier bride Sujan Pang wearing her custom "Vienna" garter customized with her soon-to-be hubby's tag from his uniform. #heartpunch
Military Legs For Days
I can't tell which I like more-- Sujan's robe, her garter or her shoes!! Talk about a dream combo!