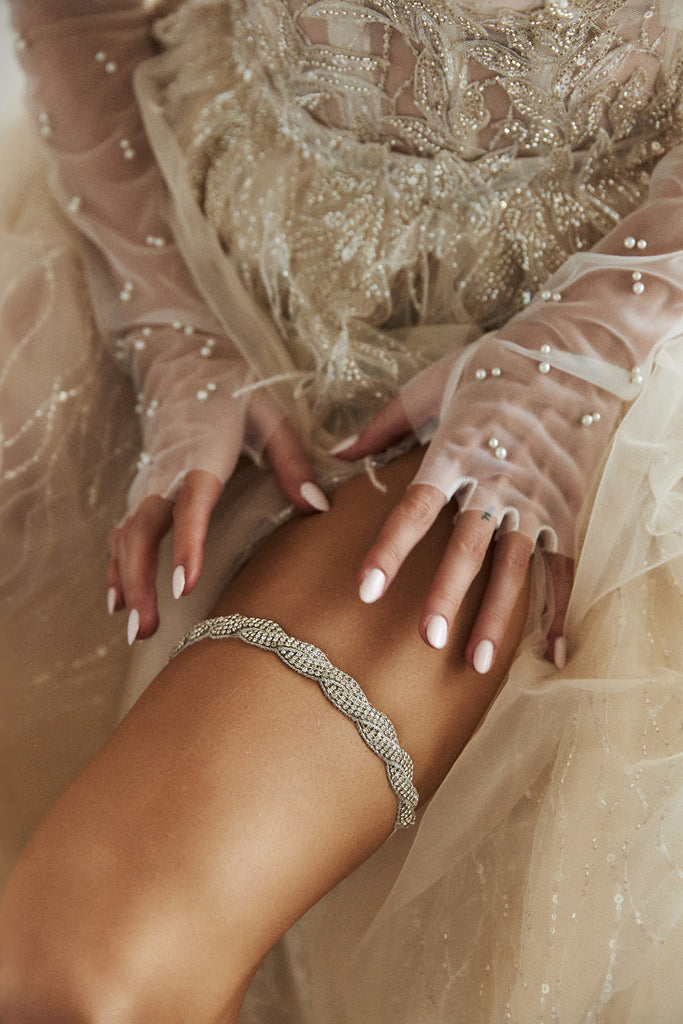 When it comes to sparkling wedding garters with sparkle, nothing compares to La Gartier Garters. And while I realize that I sound like I am bragging right now, the truth is....well, it really is just
 

#TRUTH.
And hey - it isn't bragging if it's facts, right? 
I have spent countless hours googling phrases such as "swarovski crystal wedding garters" and "wedding garters with sparkle" and there truly are not other garters on the market that truly compare to ours. We have the highest quality around in terms of the brilliance of our crystals, not to mention a wide range of styles based upon different bride personalities. And don't even get me started on the level of craftsmanship that we put into our designs.  
With that said, if you are looking for an unapologetically brilliant, sparkling  wedding garter, then here are six our our most popular styles, listed in order of popularity! 
1. The Infinity Garter
Created in homage to never-ending love, our brand new Infinity garter features two braided, brilliant sparkling bands interwoven in an infinity silhouette. If you are someone who believes in never-ending love, that stops never, then you absolutely MUST see this gorgeous 
new design
! The best part? It lies extremely flat against your leg, ensuring that there will be no bulging underneath the skirt of your form-fitting gown. Behold, our brand 
new Infinity garter.