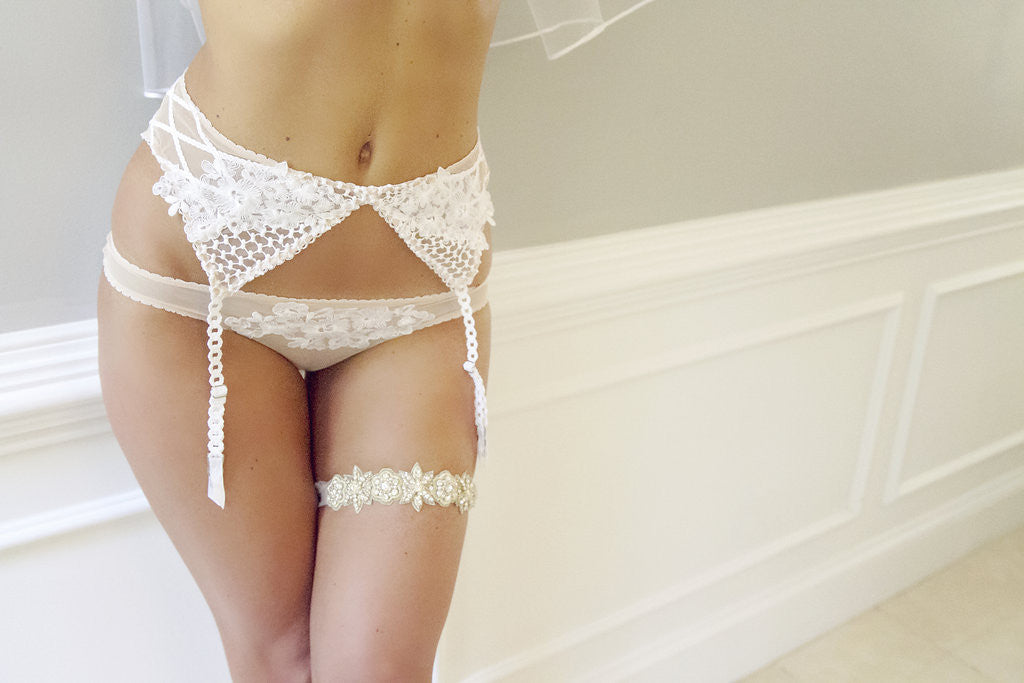 We are very proud to annouce that The Florentine garter is finally here! As most of you know, gold and rose gold
are all the rage
at the moment. For the past few months, we have been receiving countless requests for a garter design that incorporates gold and rose gold, as well as
sparkle galore
! It has taken a considerable amount of time, but we are very excited to announce the arrival of
The Florentine
garter, which just might be the PRETTIEST wedding garter in the world!! 
The Florentine garter features a sparkling gold band in the form of beautiful linking florets, each with its own subtle rose gold detailing and sprinkling of ivory pearls. If you are a bride who is as rose-gold obsessed as we are, then this is THE garter for you!! It is not only beautiful, but also elegant, luxurious and fit for only the most glamourous of brides. 
If you are as in love with this garter as we are, then please click here to be directed to its listing in our shop! Happy La Gartier everyone!