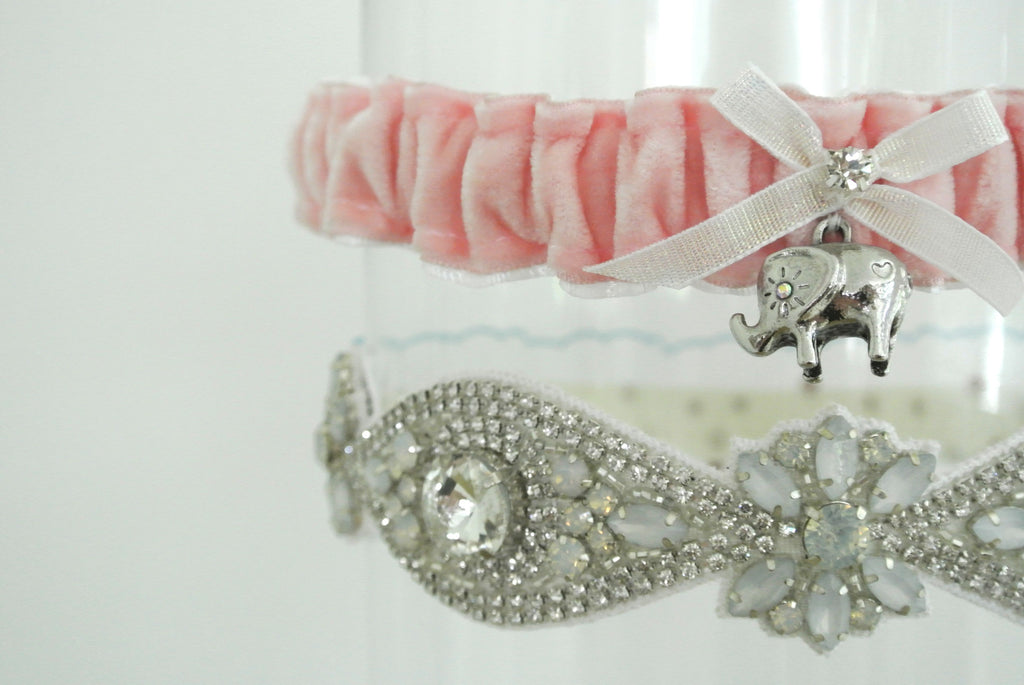 If you live in Atlanta and you are even slightly apart of the fitness scene, then you most likely know Carly Grace Hinchman. She is known as the yoga barbie around town. She drives a pink jeep, wears the loudest yoga pants you can find and owns her own yoga studio -
Thunderbolt Power Yoga
-- in Buckhead. I had the pleasure of meeting Carly years ago when I first started practicing yoga and then again when both she and I were selected as
Jezebel Magazine's 20 Most Eligible Atlantans
. (2014 was crazy. Don't even get me started on what it was like to be called out as single in front of 70,000 readers.) 
Fast forward to 2017 --->
Carly Grace
is no longer receiving press for being an eligible bachelorette. No, instead she is receiving press for being one of the most sucessful new yoga studios in Atlanta and for being engaged!!! That's right-- Carly Grace is getting ready to walk down the aisle in just seven short days!! And I had the utter pleasure of being asked to create her wedding garters. As soon as she asked me, I knew
immediately
that the design should contain two essential signature "yoga barbie" elements:
1. The color pink
2. An adorable elephant charm
Why the elephant do you ask? On the walls of Carly's studio are two beautiful elephant murals (see photos below) that have come to symbolize Thunderbolt Power Yoga's playful & youthful allure, so I knew that her set needed to have an elephant on it is some way. I felt passionately convinced that it would be the perfect shout out to her favorite animal. So, I set to work with the shopping trips for the pink velvet and the elephant charm right away.
Below are detailed photos of Carly's unbelievably special wedding garter set! If you love this set as much as we do, then please read the captions below each photo to learn more about the velvety details that make this design so meaningful!! Interested in a custom garter set of your own?? You can contact us by clicking
here.
Carly chose our infamous Athena garter as her keepsake piece. For her toss (which she will most likely never toss!) we decided to use a light pink velvet fabric for the body, with a silver elephant charm at the center. 
Peep the elephants murals on the wall. Don't you just love them?!
I can't tell which I like more-- the little iridescent rhinestone eye or the little carved heart on the rump!
On the inside of Carly's toss garter, we added her wedding hashtag #marryingmilyo in blue. She told me she cried when she saw this. Which leads me to a question-- why is it that embroidery is so.darn.powerful??
Her "something blue" was not only meaningful but also modern and hidden. I was actually dying to add the word "namaste" somewhere but we didn't have room!
I am all out of photos of her amazing wedding garters, but below are photos from her studio as well as a few unbelievably well-executed inversions. If you are a yoga-lover like me, then you will most likely go crazy over this set. I know I did! Stay tuned for more custom garter spotlight recaps and thank you all so much for reading! 
Namaste.