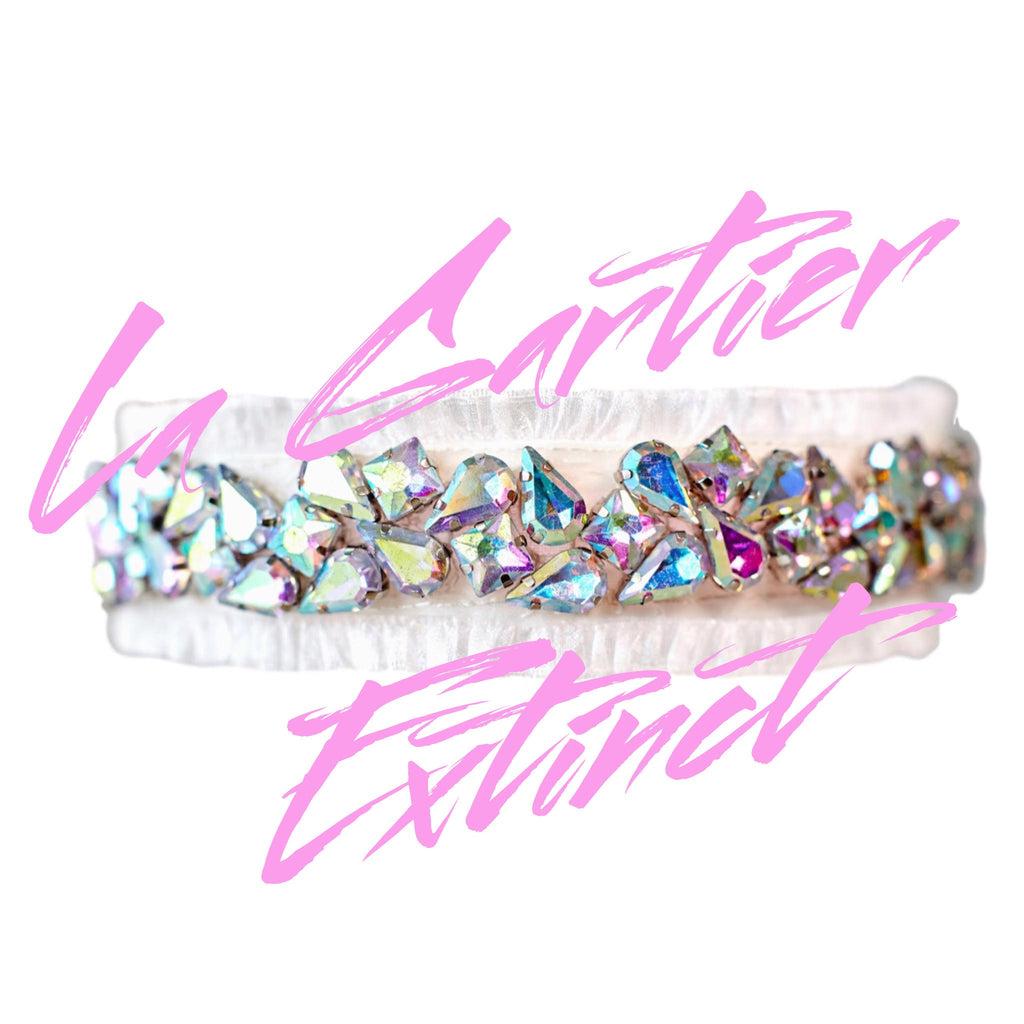 Hi all! We are coming in hot this Monday morning with sad news: our Electric Boho limited-edition design is officially #LaGarterExtinct, meaning that we will not have it back in stock EVER.
As we realized that this must be upsetting news, here is a photo of an adorable puppy in a sweater to ease the pain: 
Helpful? We hope so. And if not, then here is a little back story on how we run our limited-edition designs so that this doesn't happen to you again: we release exactly 4 limited-edition garters per year: one in the summer, one in the fall, one in the winter and one in the spring. The Electric Boho was our summer limited edition and we only had 10 to offer from the get-go. Fortunately unfortunately, all ten have found homes with brides from around the world (mostly the United States but one in the UK and one in Australia!) which means that this beautiful and rare design is now an elegant dinosaur in the world of wedding garters.
BUT don't despair: we have something up our sleeve that might turn that frown upside down:  we are currently working on our fall limited-edition at the moment and it is coming out BEAUTIFULLY. Below are a few sneak peek photos of the inspiration behind our newest design. <pause>  I am going to stop talking now before I give away any additional revealing details. <puts hand over mouth>