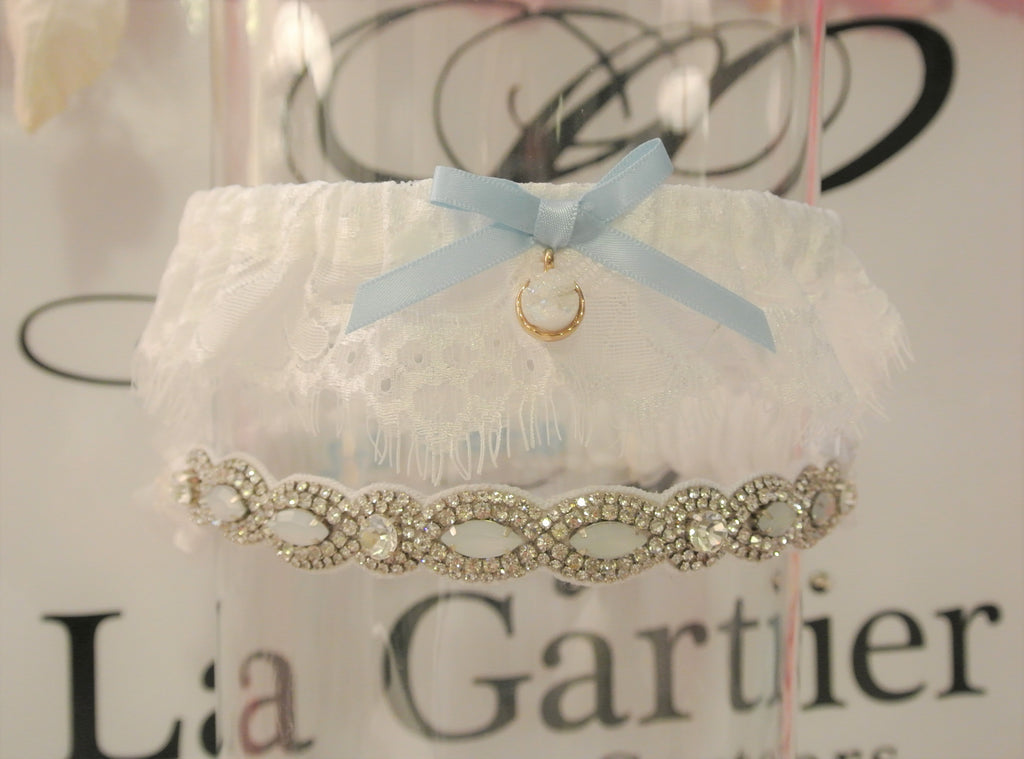 Brides who love quartz are some of my favorite brides in the entire world. There is always something so loving, bohemian and fantasy-like about them. It is almost as if a Disney princess collided with a mother-earth-loving, music-festival going hippie girl...and to be honest--- I can never get enough of it! That is exactly what happened when I met La Gartier bride Jacqueline LaBeau who wanted something personalized for her wedding, but didn't want to lose sight of her wedding budget. For this reason, Jacqueline booked a semi-custom spot with us last February!!
She thought about her options carefully before choosing the semi-custom as the definite route for her wedding spending plan. However, after viewing all of her choices (especially the charm choices!) she told us that she felt she could express her personal style and achieve an heirloom-worthy-look within the semi-custom design choices.
Um, but do you know what I love? I don't think that Jacqueline knew just
how much
she was going to
LOVE
her final wedding garter set until she saw photos. (See images below!)
Jacqueline chose the Hayley garter due to the fact that she was wearing a Hayley Paige gown on her wedding day. (side note: she also fangirls HARD over HP, so wearing any other designer was out of the question.)
For her statement charm, Jacqueline picked out the clear Aura quartz pendant. Why might you ask? Jackie loves all things mystical like astrology, stones that heal, energy readings and-- most importantly-- her yoga-master boyfriend Aaron Spagling. (look him up on instagram immediately! He is incredible!)
For this reason, Jacqueline felt that the clear Aura quartz pendant expressed not only her personal style but also her relationship beautifully.
The final product came out so unbelievably gorgeous. To make her set even more personalized, Jacqueline picked the baby blue embroidery thread from our collection so as to cross off her "something blue" by way of her initials and Aaron's initials. (not to mention their wedding date!) 
 Interested in having a semi-custom garter set made for yourself or someone that you love? Then we have you covered! Currently, we are booked until June of 2019 for custom designs but as long as your wedding falls on or after July 1st of 2019, then we would LOVE to work with you! Please email us at info@lagartier.com!