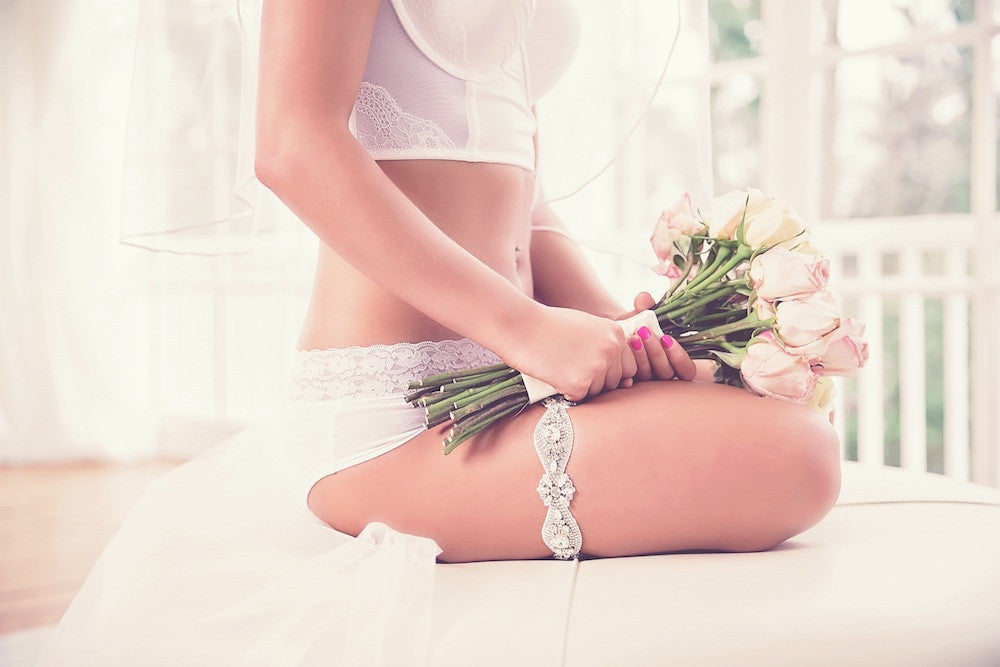 What happens when three top-notch brands come together in one gorgeous place to shoot Atlanta's prettiest model?
Pure magic
. That is what happened last week when La Gartier met up with Rachael Ann of
RAG Artistry
 at the one of Atlanta's most beautiful venues --> The Estate at Piedmont. If this collaboration could get any better, I would truly be surprised. To top off an already ah-mazing team of wedding professionals, we also had the chance to borrow bridal robes from a company called
Love Ophelia
for the shoot (thank you Stacy!) which turned out to be an absolutely wonderful addition to an already incredible photo shoot! The best part? Our model, Avery Hinchman, made everything looks natural, bubbly and downright
beautiful
. Believe it or not, Avery has done little to no modeling in the past.The first time I ever saw her, I knew that her look would be perfect for La Gartier's style but I had no idea just
how perfect.
 Dear Avery-- I thank you from the bottom of my heart for volunteering your time to shoot with our sparkling company. I would like to offer a sincere THANK YOU to both photographer Rachael Ann of RAG Artistry and also 
The Estate Atlanta
for allowing us to shoot in your beautiful space. Also, a generous shout out to Love Ophelia for offering to let us borrow robes for this incredible collaboration. Last but not least, a big thank you to Avery Hinchman for spending the first day of her spring break modeling for La Gartier!! 
If you are interested in purchasing any of these wedding garters for yourself, please visit our online shop by clicking
here
. Or, if you woud like to contact us directly, then please do so by emailing info@lagartier.com. Happy La Gartier everyone!
The Vienna Garter as worn by Avery Hinchman
The Vienna garter as photographed by RAG Artistry
Avery Hinchman wearing Love Ophelia's Serendipity Bridal Robe (swoon)
The Joy Garter as photographed by RAG Artistry 
Love Ophelia Bridal Robes are EVERYTHING. 
The Joy Garters as modeled by Avery Hinchman