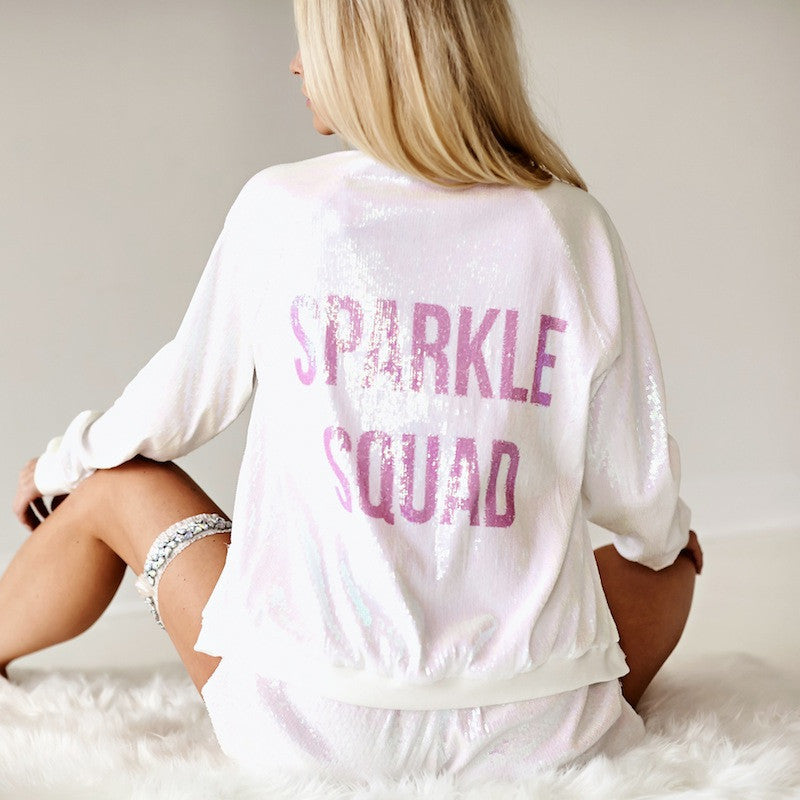 Most of our brides purchase one of our designs so that they can have a gorgeous, completely one-of-a-kind wedding garter to wear under their gown on the most important day of their life. However, what most of our clients might not realize is that there are a TON of other ways to wear your garter. From bridal boudior shoots, to engagement parties to plain ol' cute pre-wedding outfits, the number of creative ways that you can wear your garter are limitless. (especially if you are one of those brazen, creative, i-don't-give-a-**** types!)
Below are just a few of the images from the shoot and a little bit of written information below each photo for all of you that are looking for an extra extra bombshell way to wear your garter. And if you find yourself loving the ideas you are getting from these photos, click here to see our
brand new You Tube video
from this shoot! (Disclaimer: it's not my fault if you end up buying every single piece from
Hayley Paige's new hologram athleisure wear line
.
That
is how pretty these photos are!) 
I think that the best part about a sequined, iridescent bomber jacket is that it looks good when worn or when thrown over your shoulder. Talk about a fun and totally modern piece of clothing to wear during your engagement months!! And if you are looking for a way to spice up the look even more, pair this oh-so Hayley Paige bomber jacket with one of our wedding garters to up your bridal game by 💯!! 
Just imagine: this bomber jacket, his garter, and all of your best friends lined up beside you throwing the same cute peace signs.✌🏼 *mind blown*
Pair your HP Sparkle Squad Bomber with our brand new Electric Boho limited edition garter for an extra extra iridescent-y look. (is iridescent-y a word? Probably not and I don't care.)
Throw it over your shoulder like a sparkly iridescent bride holder.
 Only 4 days after modeling in this shoot,
ATL blogger Harrison Sapp
became a bride-to-be!! That's right-- just a few days after modeling for us, her boyfriend of three years, Will White, got down on 1 knee and popped the question...which makes these photos even more beautiful than they already are. These photos are being released
during the very 1st week
of Harrison's engagement, which makes them even more special/beautiful/meaningful. Congratulations Harrison! We cannot wait to make your garter!
Sparkle Squad Like You Mean It.