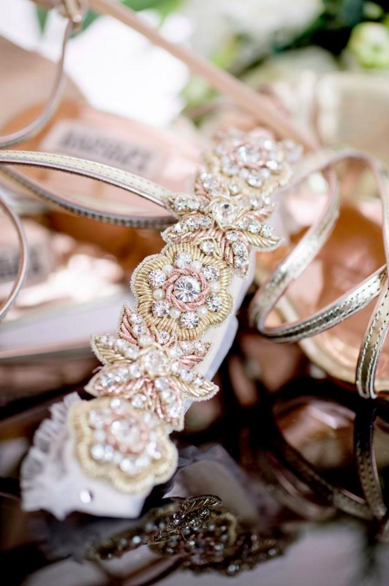 La Gartier bride Kelly Lane Mangum had a stunning wedding in Atlanta, Georgia at the beginning of June. How do I know for sure? Because I was there!! I met Kelly through the Atlanta wedding industry years ago as she is a highly sought after event/wedding photographer in ATL......and on June 3rd, I had the pleasure of attending her
insanely
chic nuptials. Just imagine a helipad, a 365 degree view of the Atlanta skyline, gorgeous black and white decor, plus one of the
prettiest
Hayley Paige
gown in the world. (Full disclosure: I say that about every Hayley Paige gown!) In short, Kelly's wedding was the
epitome
of what you think of when you think of a urban-chic wedding. However, as a guest, I was privy to more than just how things looked from the outside. That is, I was witness to a wedding that was not only pretty on the outside but also warm, romantic and full of love on the inside. Seriously, I couldn't stop crying during the ceremony. And I'm not talking about light, pat-at-your-eyes-with-a-napkin crying. I'm talking about downright
Kim K.
ugly crying. No joke, I don't even know how I became that emotional in public. Perhaps I have grown closer to Kelly than I realized. I did, after all, create her gorgeous wedding garter for her. (see photos below)
For Kelly's garter, I created a custom version of our
Florentine garter,
complete with "something blue" embroidery on the inside, commemorating the date of Kelly's wedding on the inner part of her garter. Then, to make it
even more special
, I created an
all black
satin toss garter for her, with a very special silver and gold cross pendant at the center. Why might you ask? Because Kelly and Michael met in youth group over eight years ago!!! And perhaps more importantly, because faith is an absolutely paramount ingredient within their relationship.  
Dear Kelly, thank you from the bottom of my heart for inviting me to your wedding!!! (#loveyou #meanit) 
Creating your custom "Florentine Faith" garter set was an absolute blast!
Side note: If you love these photos as much as we do and would like to speak with someone about having a custom garter made for yourself or someone whom you love, then please feel free to contact us via email at info@lagartier.com OR you can use the contact form by clicking
here.
  Happy La Gartier everyone! 
Kelly's toss garter had a gold and silver cross at the center to represent the one thing that matters most in her relationship: faith
My favorite part? The backside of the cross was engraved with the words "faith, hope, and love"