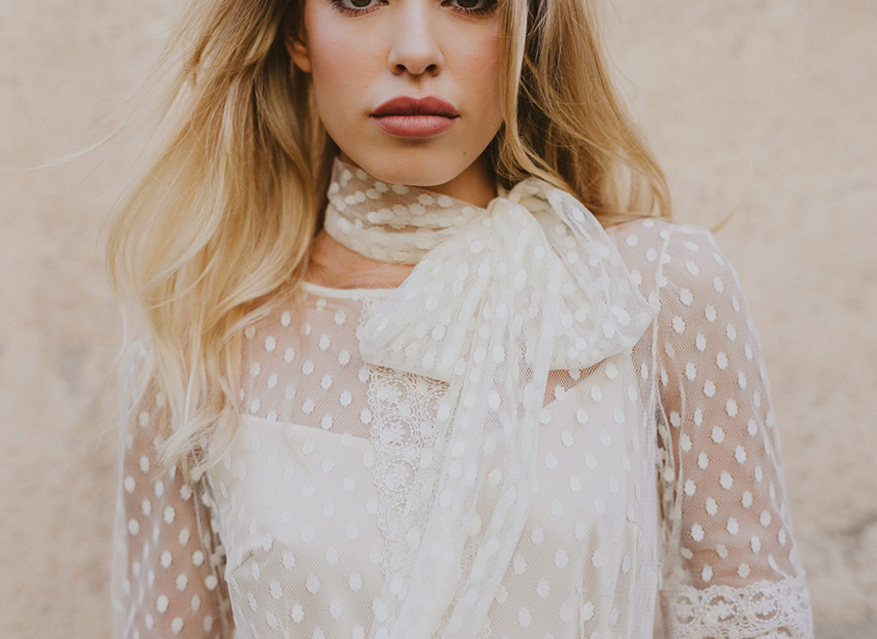 Fun fact: every order that is placed in April will receive a box wrapped in polka dot netting. Not sure what polka dot netting is? See a few photos below for an idea of what this unbelievably fun fabric looks like. Almost all of the photos below are pictures of
Immacle wedding gown
(my newest and fiercest obsession) however there are two at the very bottom that have nothing to do with Immacle at all.
But alas, I diverge from my point. What I am trying to say is that if you place your order with us in April, then your La Gartier box will come wrapped in ribbons of this lovely fabric, simply because we value the art of pretty packaging. Happy La Gartier everyone! If you have any questions at all, please feel free to email us at info@lagartier.com! And if you are interested in seeing more of this designers' beautiful gowns, please click
here
to be directed to her website.