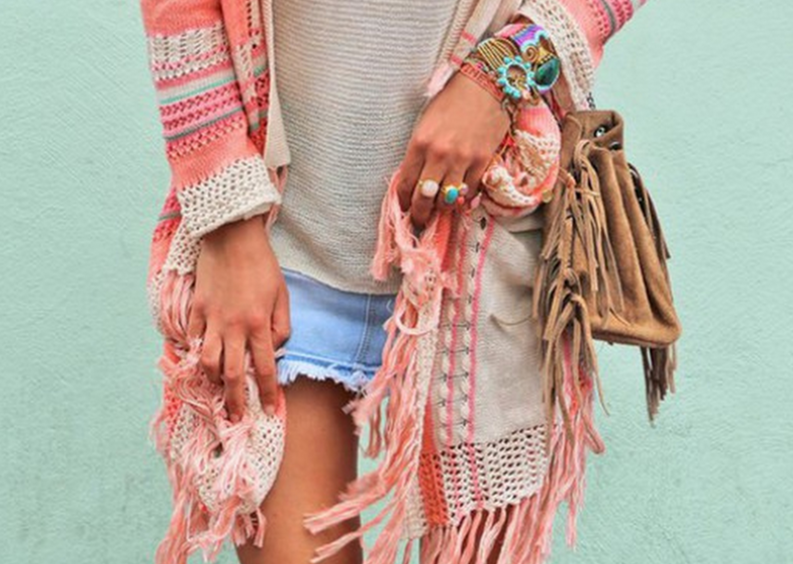 The arrival of summer means the smell of sunscreen, entire days spent in bikinis and a diet comprised of fruit and popsicles. (maybe just me?) However, here at La Gartier, it also means the release of a
BRAND NEW
limited edition design. And this summer, it's all about
boho glam
. While we aren't releasing photos of our new limited edition just yet, we are
definitely
revealing teaser videos and photos to prepare you all for the mega-boho-beauty that is about to take over our collection. If you follow us on instagram or Twitter, then you have probably already seen a few of the images that have inspired the design of our newest-limited edition design, however if you have not, then below are a few pictures (and even a written description!) of the inspiration behind our newest limited-edition wedding garter design. 
She has been named the "Electric Boho" garter. And when I tell you that she stays true to her name, I mean it. And now for a confession: if you are a bride who identifies with anything that you see below, then you are going to go absolutely B-A-N-A-N-A-S over the Electric Boho garter. The only bad news is that we are releasing only 10 of these beauties, so it will be a first-come, first-serve situation once it is released on July 10th. I am going to say that one more time: there are only 10 of these available. So, if you love what you are seeing, then check back with us at 12:01am on July 10th for your chance to snag one of the first ten. 
Lastly-- an important note to any bride-to-be who is reading this blog long after the passing of our Electric Boho garter: we have a few other designs in our permanent collection that are always available and still very much boho-inspired. To see just one of them, click 
here.
 Don't love it? Then feel free to email us at info@lagartier.com to inquire about a custom design made just for your boho-ridden heart. Happy La Gartier everyone!